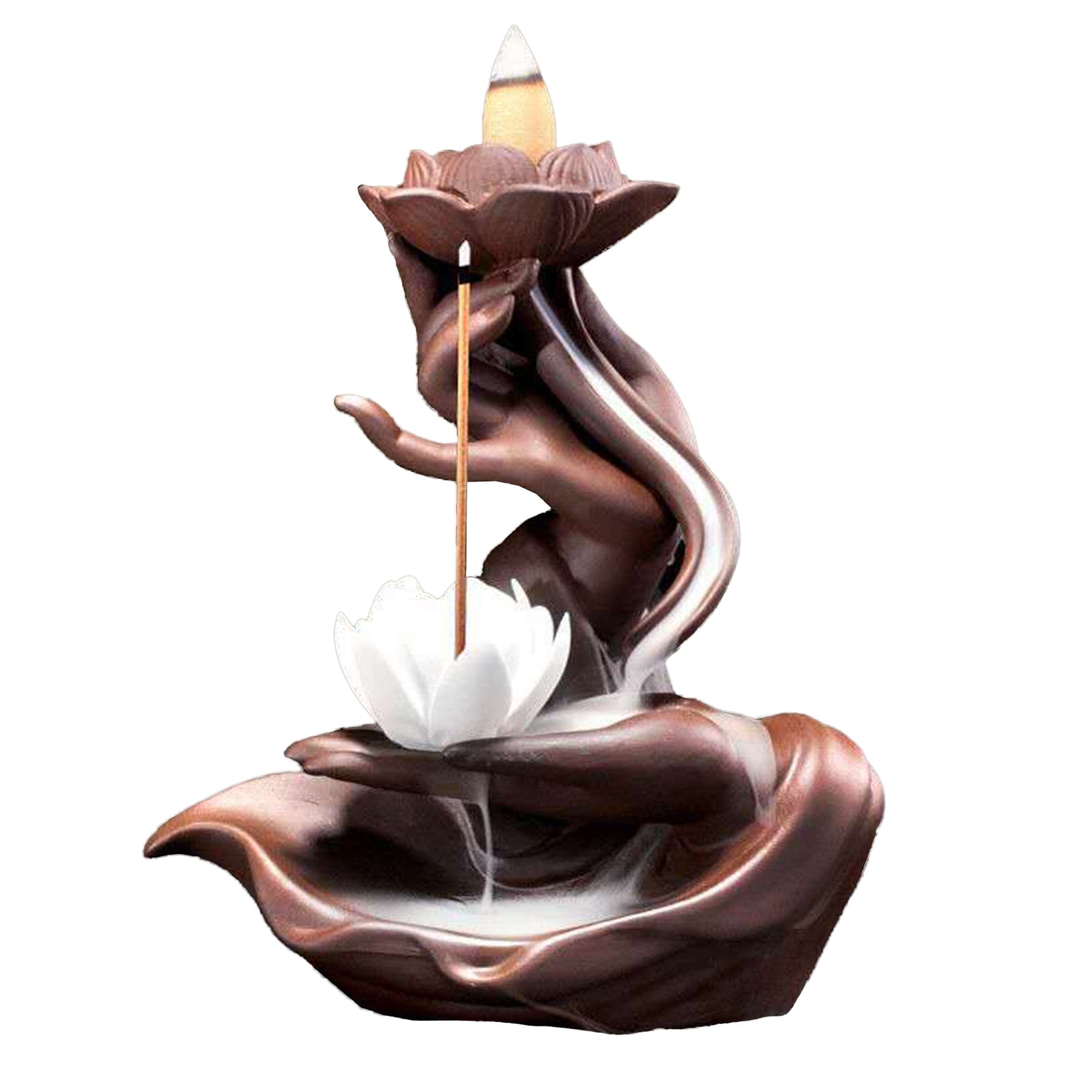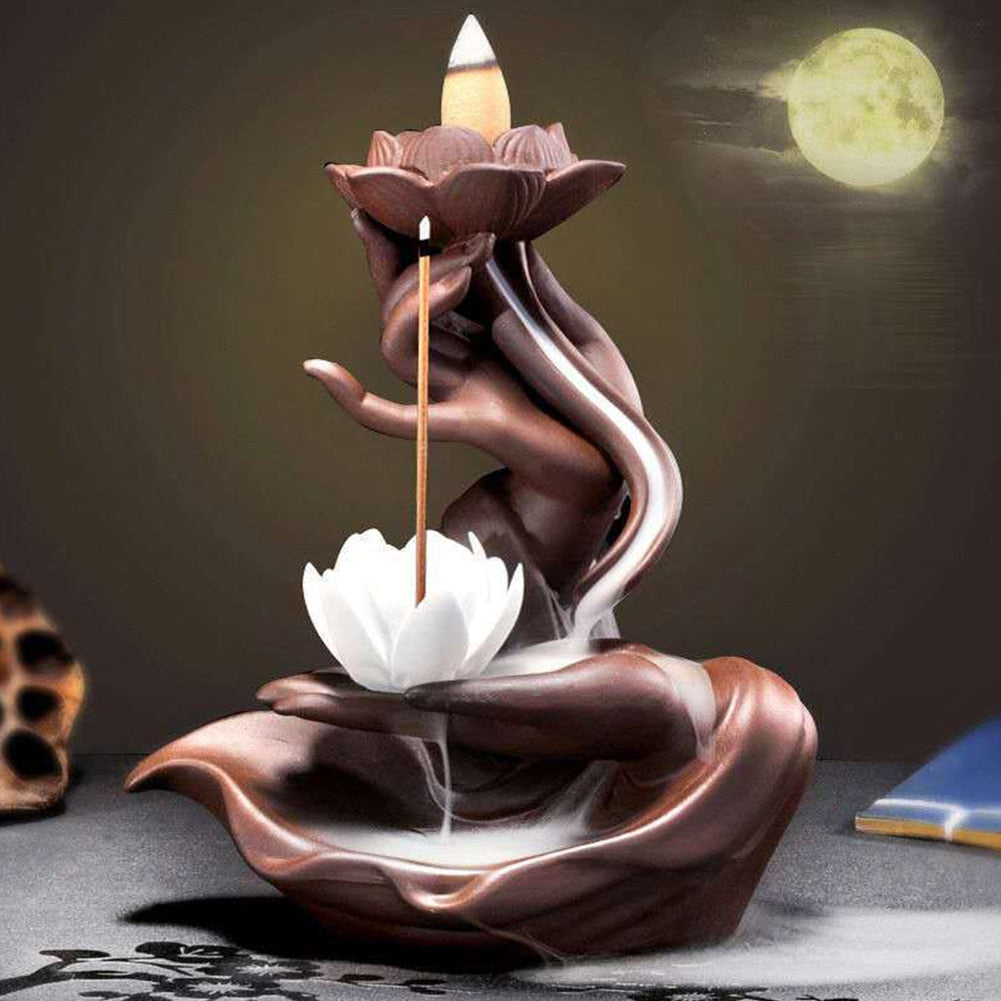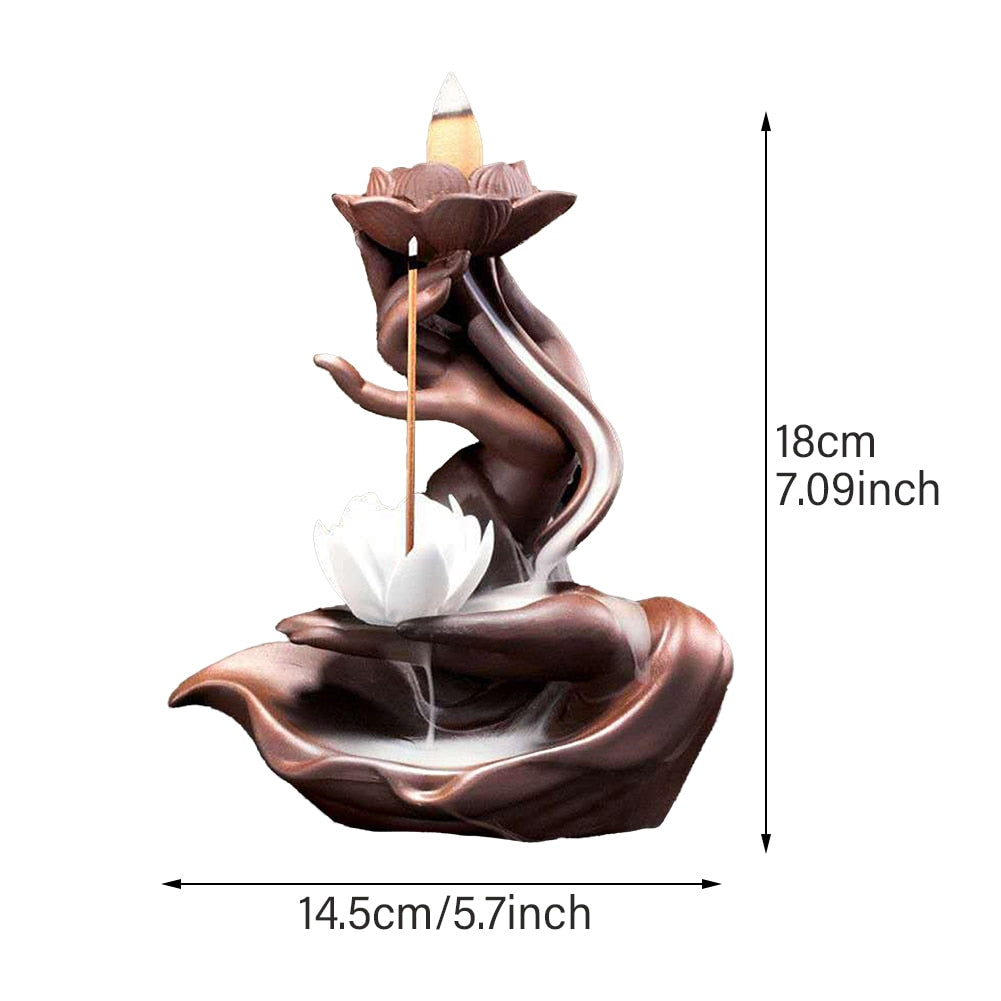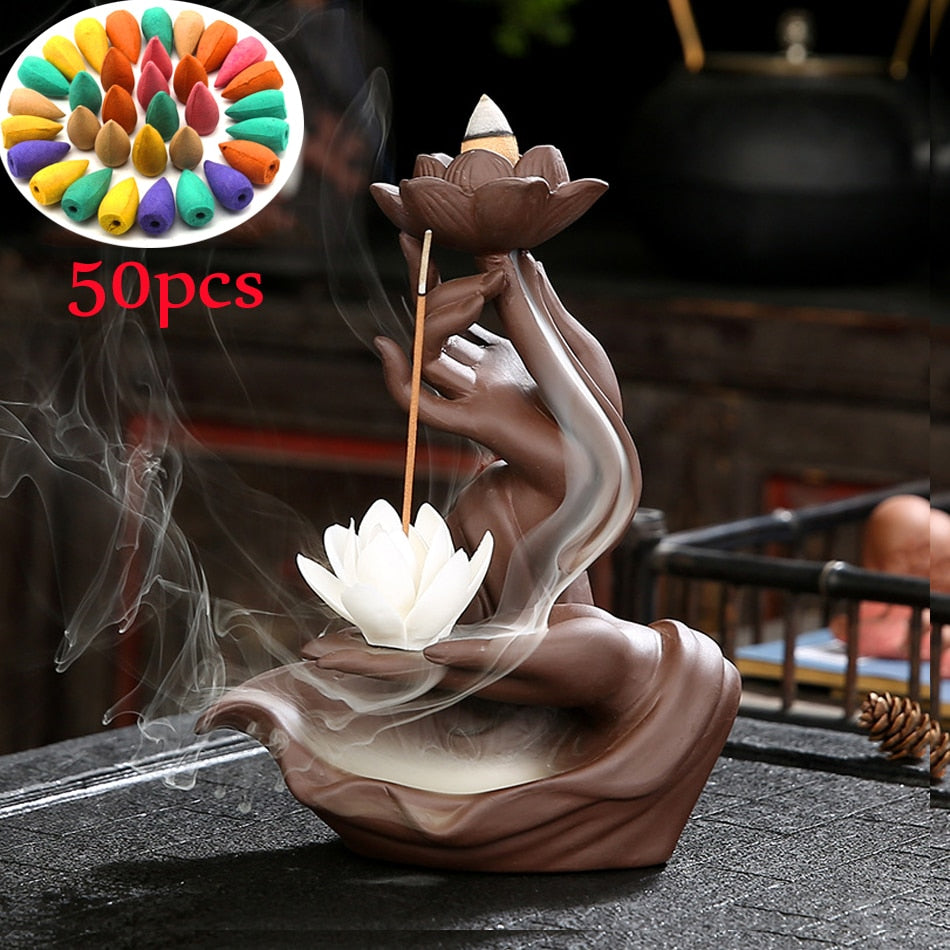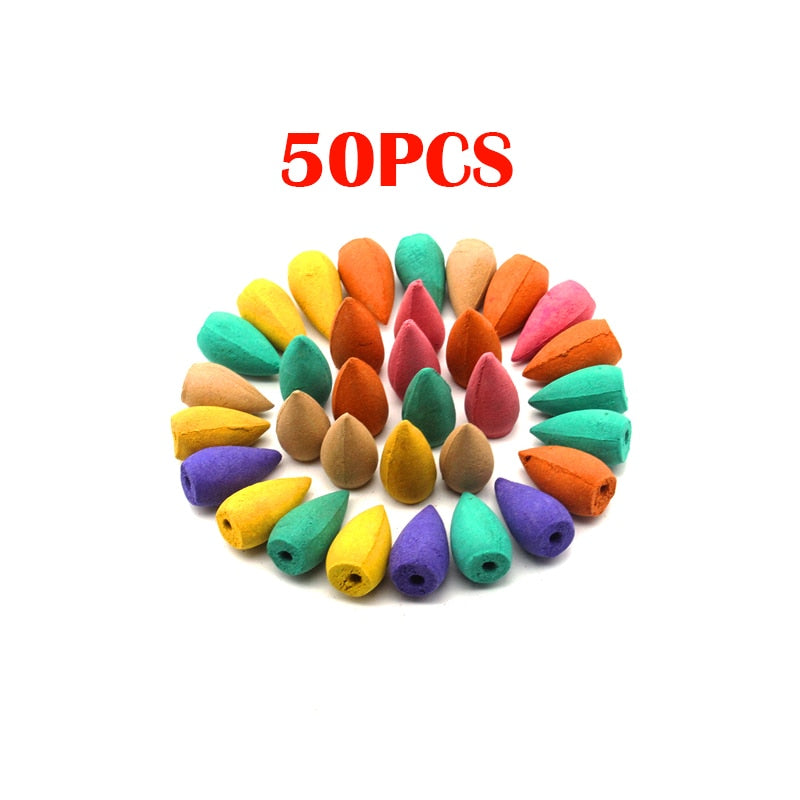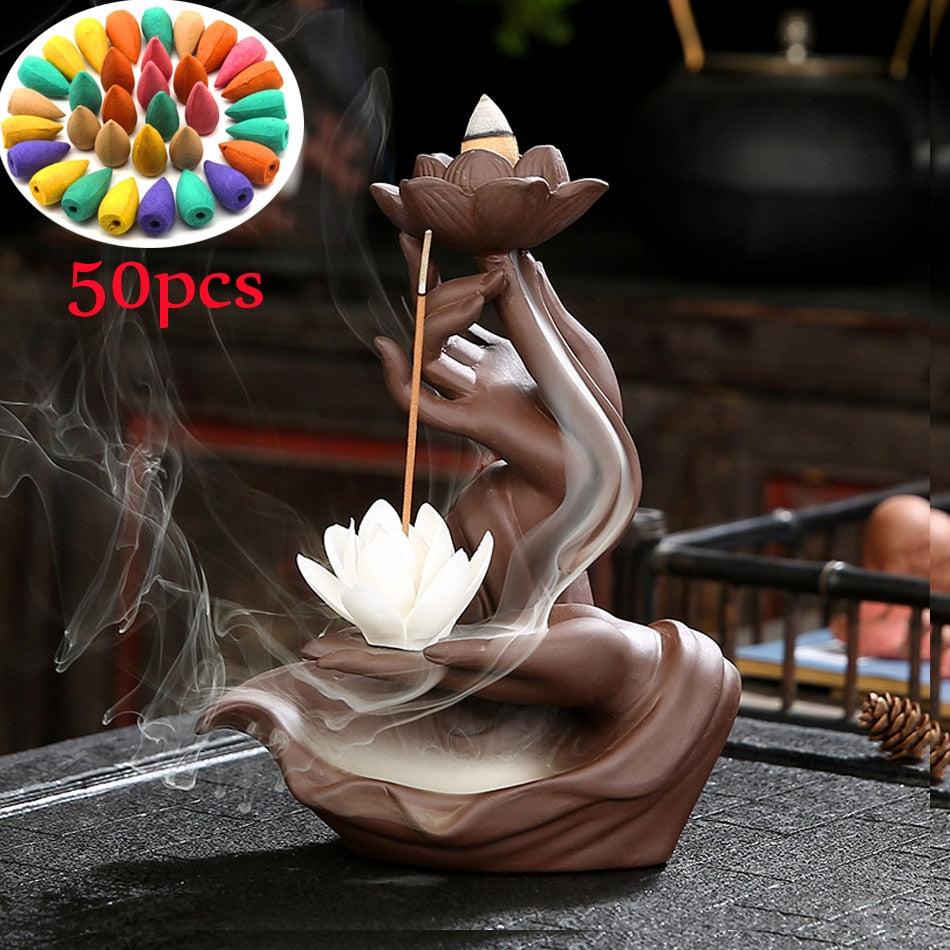 Buddha Hand Backflow Waterfall Effect Incense Burner
Introducing our exquisite Ceramic Buddha Hand Backflow Waterfall Smoke Incense Burner, the perfect addition to your meditation or relaxation space. This stunning burner features intricate details of a Buddha hand holding a lotus flower, while the backflow design creates a mesmerizing waterfall effect as the smoke flows down the burner, creating a soothing and calming atmosphere.
Crafted from high-quality ceramic, this incense burner is both durable and elegant. The beautiful design is perfect for enhancing your decor and creating a peaceful ambiance in your home or office. Its compact size makes it easy to place on a shelf, desk, or tabletop, and the included incense cones make it easy to use right out of the box.
Our backflow incense cones are specially designed to produce a heavier smoke that flows downward, creating a mesmerizing waterfall effect. Simply light the cone and place it on the burner, and watch as the smoke cascades down the Buddha hand, creating a tranquil and serene environment.
Whether you're a seasoned practitioner of meditation and mindfulness or simply looking for a unique and beautiful way to enhance your space, our Ceramic Buddha Hand Backflow Waterfall Smoke Incense Burner is the perfect choice. So why wait? Order your incense burner today and experience the ultimate relaxation and peace.